You really love your house. You see it as where you will be spending the days that matter most during the rest of your life. All of this despite the home being a little dated. What can you do to enhance its aesthetic value to you and its financial value should the day come that you wish to unload? Renovation is the way to go! One of the most popular forms of remodeling is one that unfolds in your kitchen.
The hub of action within the home for so many families, the kitchen as enhanced by a remodel allows it to operate properly as the focal point in the functioning of your family unit. Why not have your hub set up with all of the doodads, what nots, bells and whistles that will enhance the life of home and family? Kitchen remodeling in Alexandria and the neighboring towns is indeed a specialty of ours at Carbide Construction. As experts in the trade, we thought it wise to share with you a crash course in all things you should consider before starting your renovation project.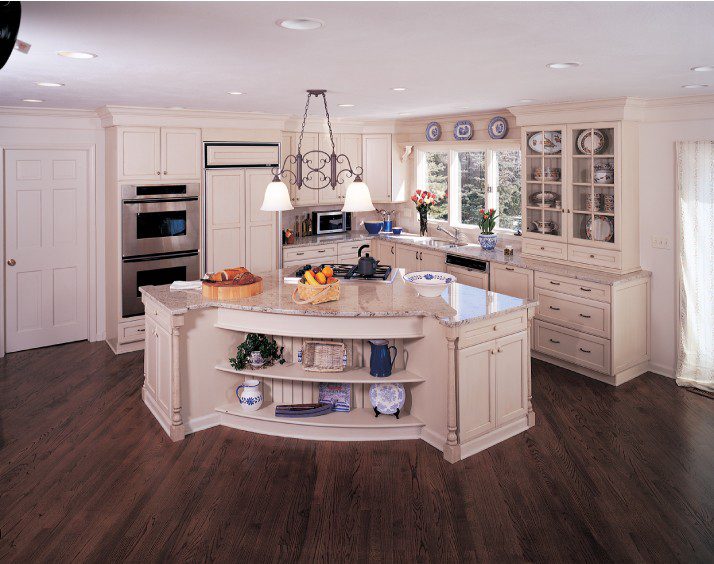 The main uses for a kitchen being obvious, what else do you use it for? Do you entertain guests there? Do the kids do their schoolwork in the kitchen? What storage needs do you have beyond cookbooks? Before heading in to your kitchen remodeling project, start pondering on all of the alternate ways you can or want to put that room to use in your home. Using kids and homework as an example, consider the installation of an island or a desk that is built-in to the kitchen itself.
Maybe the real joy of the kitchen for you involves its common usage, baking and cooking? Perhaps the money should most be directed in the direction of higher end or more efficient appliances that enhance those abilities? You can always go with two ovens over just one, allowing for multiple items to bake simultaneously at different temperature points. Perhaps you want a built-in wine rack? Make a list of what your dream kitchen would contain on the baking and cooking front. Chip away at it focusing on what is realistic within your budget.
Lighting within the kitchen is certainly a matter of consideration. Lighting does not always come down to which chandelier or track set-up you are looking for. It often relates to the set-up of your windows. How much natural light are you looking to achieve within the kitchen area? When it comes to artificial lighting, scour the internet or a local home wares box store to scope out lighting styles that pique your interest.
When it comes to kitchen remodeling, the sky is the limit. You have the freedom to place within it whatever you choose. These are only a few things you should think about when remodeling your kitchen. We can give you even more suggestions if you need them!
For more information on kitchen remodeling in Alexandria and the surrounding areas, call Carbide Construction at 703-550-8711, or you can Contact Us.