Modular Homes Springfield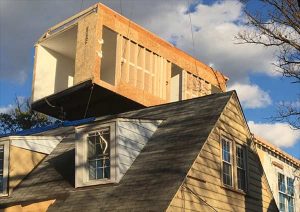 Are you thinking about building a home? You might be wondering what type of home you should look into. Should you go with a traditional, stick-built house? Or should you look into a modular, pre-manufactured home? You may have heard many myths about modular home design and as a trusted name in modular homes serving Springfield, we are here to set the record straight and help you get the modular home you've always dreamed of.
With Carbide Construction, modular homes are completely customizable! Contrary to what you may have heard, all kinds of layouts and designs are possible! We can even design an open floor plan for your modular home! Modular homes are great for any growing Springfield family that needs more space added to its current home. All you need are two main things: a project that is substantially sized and a home foundation that is still in good condition. As long as these two requirements are met, Carbide Construction can help build the modular home design you've always envisioned. We will start by analyzing your existing Arlington house location for feasibility. Then we will move on to the design and engineering phase. It will then be given its preliminary price and some of the subcontractor pricing can begin. Once all of that is completed, the final drawings are made and the final pricing is completed.
Why Modular Homes
Modular homes from Carbide Construction are the perfect solution to your custom home needs. In business for more than 25 years, Carbide Construction is a family-owned and operated business. We pride ourselves on our craftsmanship, attention to detail and excellent customer service. Our team knows how to work efficiently but thoroughly.
When you hire us as your modular home builder, you get a team of workers that will guide you through the entire process from start to finish. From designing the home of your dreams to the actual construction, we are there every step of the way to ensure you are happy with the finished product. There are many benefits to choosing a modular home, including:
Modular homes are constructed better. The workers are able to put them together with fewer cracks between the walls, ceilings, doors and windows because they are able to use tools that are not normally available to traditional construction workers.
A modular home builder like us adheres to the same strict building codes as traditional construction companies.
Pre-manufactured homes are more environmentally friendly. They use fewer building materials and produce less waste than traditionally built homes. And thanks to high quality engineering and innovations, modular homes are energy efficient.
Give us a call today and get on our schedule!
Contact Us about Modular Homes
Are you ready to get started designing your new home? When you want more information about modular homes in and around Springfield, call Carbide Construction at 703-550-8711 or Contact Us.